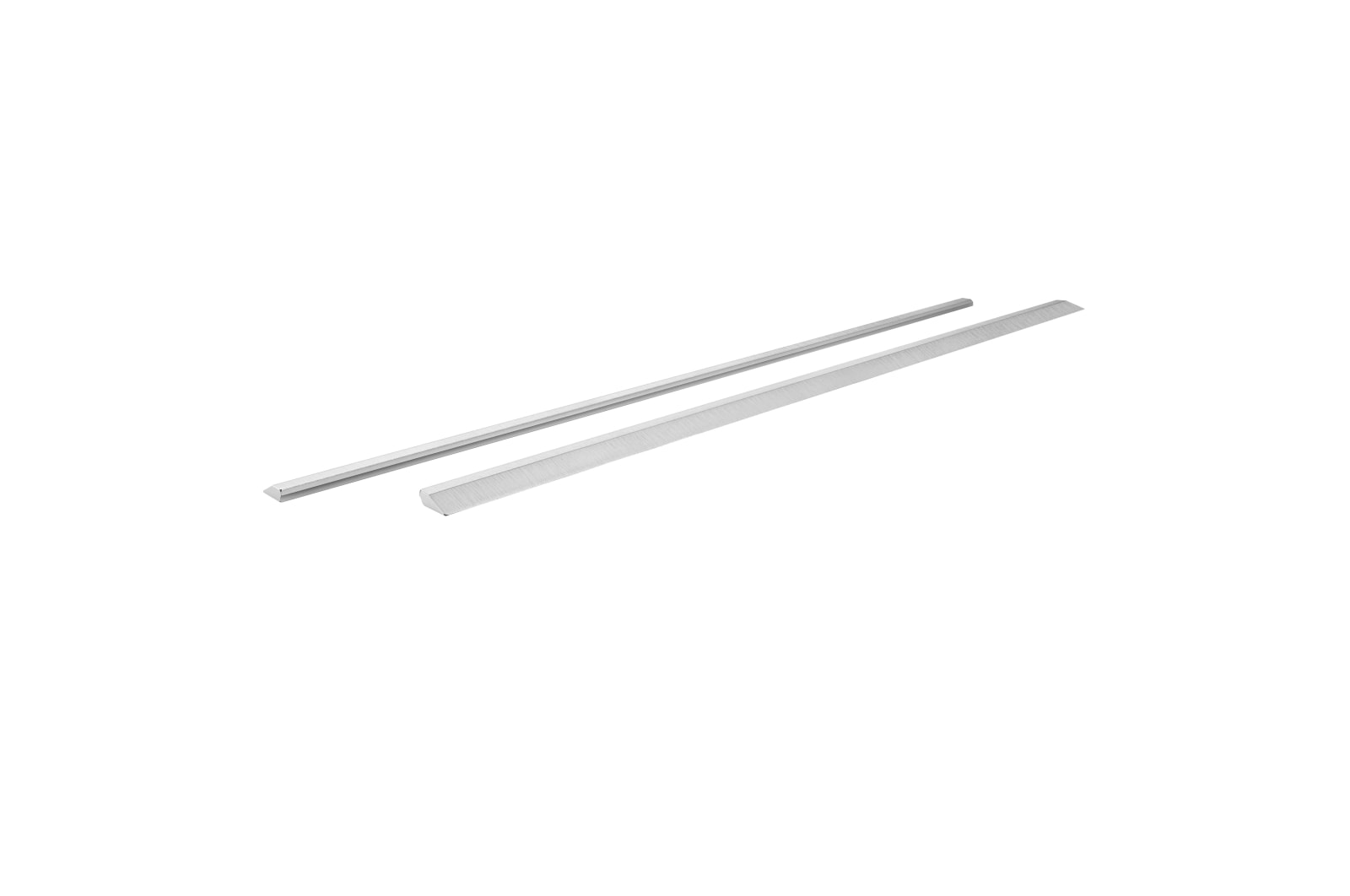 Slide-In Filler Kit
Shipping Information
Free US shipping on all orders $1000 or more.
Estimated delivery in NY/NJ area is 3-5 business days.
7-14 days for all other locations in the 48 states.
Main Product Features
Cover Side Gaps Between Slide-in Range and Countertop
Stainless Steel Material to Give a Premium Built-in Look
Easy Installation With Adhesives
No Mounting Brackets or Screws Needed
Easy Clean Up
Prevents Spills or Food Residue Between Range and Countertop
Prevent food spill build-up
Your range and countertop may not be a perfect fit, but with LG's exclusive stainless steel slide-in range filler kit, you can have a premium built in look and prevent spills and food residue between your range and countertop. It even comes with an adhesive strip for easy installation-no screws needed.
APPEARANCE
Available Colors
Stainless Steel
Material
Aluminum
DIMENSIONS & WEIGHT
Carton Dimensions (in)
1.42" x 1.42" x 24.4"
Dimensions (W x H x D)
0.75" x 0.28" x 23.58"
Product Weight
0.33 lbs
Shipping Dimensions (W x H x D)
10.2" x 10.6" x 25.2"
Shipping Weight (lb)
48.5
TYPE
Type
Accessory
WARRANTY & UPC
Manufacturer's Warranty
1 Year
UPC
048231341264