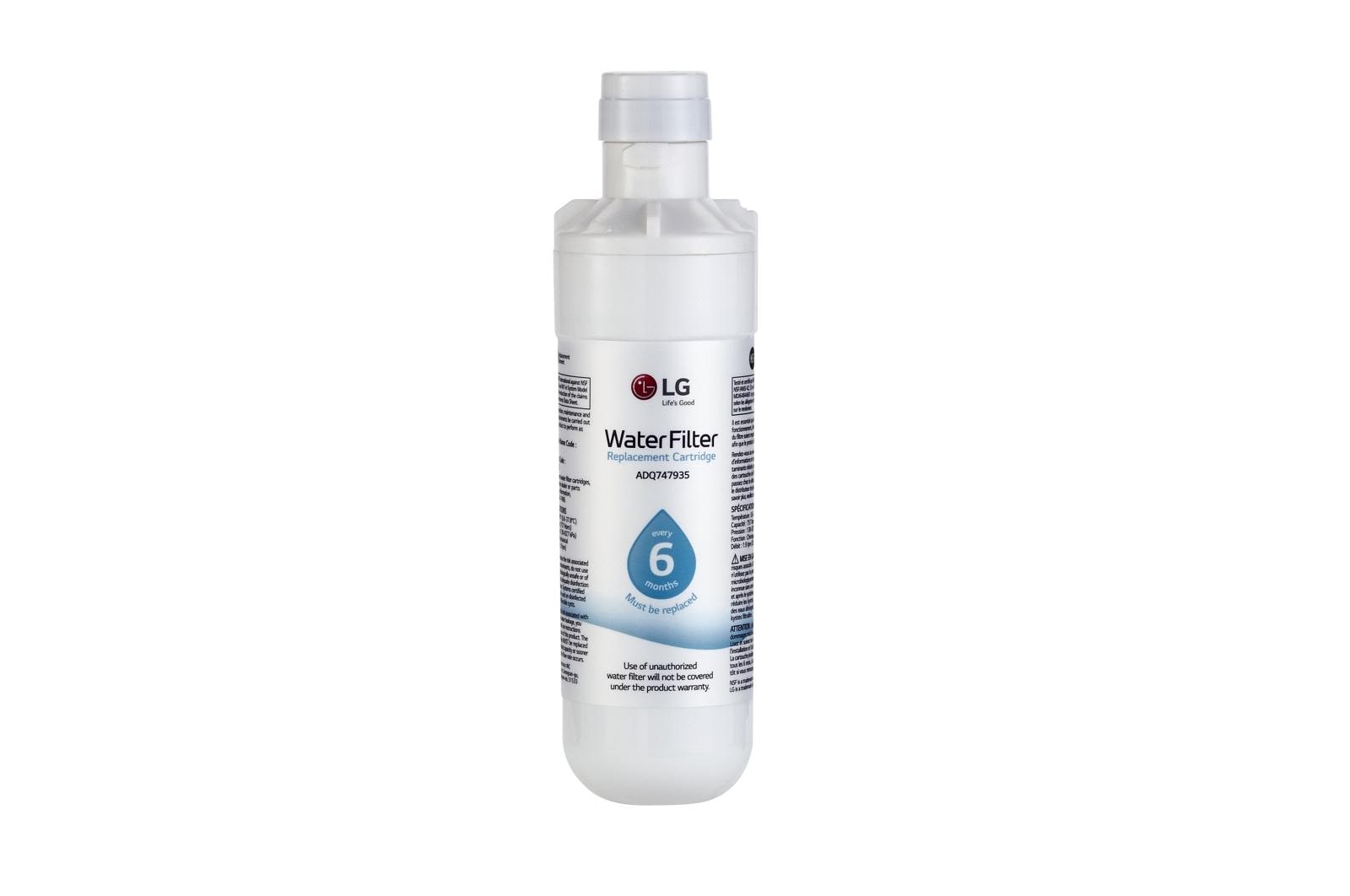 LG LT1000P® - 6 Month / 200 Gallon Capacity Replacement Refrigerator Water Filter (NSF42, NSF53, and NSF401*)
When Will I Get My Order?
Main Product Features
Provide cleaner, fresher and better tasting water and ice for your family
Have peace of mind with NSF-certified LG filters that reduce contaminants
Removes some herbicides, pesticides, pharmaceuticals and insect repellant that can be found in water
Removes 99.9% of Bisphenol A (BPA), 99.9% of asbestos and almost all mercury, lead and benzene
Genuine LG Part#: AGF80300704
Guaranteed Fit & Performance
Only Genuine LG refrigerator filters guarantee a proper fit from the moment you install them.
Peace of Mind for Your Family
LG refrigerator water filters provide high quality drinking water by removing contaminants like pesticides, chemicals, and detergents.
Tested & Certified by NSF
Only genuine LG Water Filters are certified by NSF International to meet industry-leading filtration standards.
Don't Know Which Filter?
Use the Find Your Filter tool to get the filter that fits your LG refrigerator.
Replace in Minutes
Replacing LG Water Filters is easy, takes only minutes and doesn't require any tools.
DIMENSIONS & WEIGHT
Box Per Qty
1
Gross CBM
0.00051
Gross Depth (inches)
2.1"
Gross Height (inches)
7.1"
Gross Width (inches)
2.1"
Product Weight
0.39 lbs
TYPE
Capacity
6 Months / 200 Gallons
Packing Type
Standard
Type
Horizontal
WARRANTY & UPC
UPC
048231787963