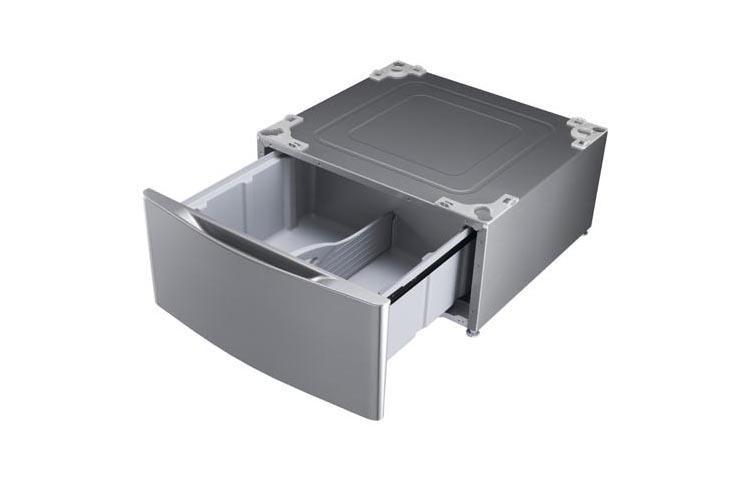 Laundry Pedestal - Graphite Steel
Discontinued
Shipping Information
Free US shipping on all orders $1000 or more.
Estimated delivery in NY/NJ area is 3-5 business days.
7-14 days for all other locations in the 48 states.
Pedestal Storage Drawer
These sturdy bases elevate your appliances off of the floor by more than a foot for more comfortable loading and unloading. Plenty of storage space will help minimize laundry room clutter.
Measure First, Order Right.
Nothing is more frustrating than an appliance that doesn't fit. We'll help you find the right one for your space.
DIMENSIONS
Product (WxHxD)
29" x 13 9/10" x 29 2/5"
WARRANTY & UPC
UPC
048231012904